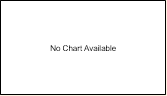 There's no pleasing everyone. As Egypt and the IMF started talks on Monday about a $3.2bn loan package, equity markets dropped. The EGX30 index closed 0.62 per cent down and the CMA general index fell as much as 3.8 per cent before recovering to close 1.45 per cent down.
Why? After a big run-up this year, some negative signals out of Cairo will have given investors the trigger they were waiting for to take profits.
Egypt's state-run news agency reported that the IMF was demanding approval from all parties in Egypt's parliament before signing any agreement, according to Saad el-Hosseini, head of the parliament's budget committee.
That won't be easy. For some parties, any IMF deal will be a bitter pill to swallow after Egypt sent the IMF packing in June.
Indeed, the Muslim Brotherhood's Freedom & Justice Party said in a statement that it didn't have enough information about how the IMF loan would be used, and that the government hadn't exerted "the required effort to find alternatives that do not add to the public debt burden". Hardly a postive start.
Adding to the mood of caution, the IMF said talks would take weeks rather than days. After the example set in Greece, investors don't like the idea of protracted talks.
That was clearly enough to put a check on this year's remarkable rally that saw the EGX30 rise 50 per cent since the beginning of January.
A deal is still the likeliest outcome, given the alternatives. As Capital Economics wrote on Monday, Egypt's foreign exchange reserves are perilously low and the central bank's current pace intervention in forex markets can be maintained for only two to three more months.
Angus Blair of Beltone Financial, a regional investment bank, told the FT: "Egypt cannot afford to not take the IMF loan. It would provide confidence that the international community believes in the new Egypt, whatever it is to be."
Indeed, the importance of an IMF package will be more psychological than financial. Gabriel Sterne of Exotix, a frontier market investment bank, told beyondbrics: "I don't care if it's $1bn or $10bn – it's not about the money, it's about restoring confidence, and the policies that go with the loan."
Related reading:
Egypt asks IMF for $3.2bn standby facility, FT
Egypt-IMF: back on track (at last), beyondbrics
IMF team arrives in Cairo for loan talks, FT