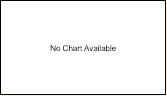 India's SKS Microfinance fell as much as 14 per cent in early trading on Tuesday after the Bombay Stock Exchange relegated 74 companies to trade-to-trade settlement, a regulatory procedure that requires buyers and sellers to settle the trade after each transaction.
Analysts said the stocks had dropped because trade-to-trade settlement slowed down a stock's trading momentum because each trade has to be individually settled. It is also a way for the exchanges to keep an eye on stocks whose volatility they suspect may have been manipulated.
"In trade-to-trade you are not able to do intra-day volumes so the momentum of the stock goes away," said Vinay Agarwal executive director of equities at Angel Broking. "[Typically it's the result of when] the volatility is very high and they suspect some kind of manipulation in the stock prices – it has nothing to do with the performance of the company, it has to do with the stock price."
The BSE, in a statement, described the move as a "preventative surveillance measure to ensure market safety and safeguard the interest of the investors".
Trading Members should note that the transfer of scrips for trading and settlement on a trade-to-trade basis is purely on account of market surveillance measure and it should not be construed as an adverse action against the company. Further, this is a temporary measure and will be periodically reviewed depending on the market conditions.
Still, companies including Fame India, Wockhardt, Mastek and Heidelberg Cement fell as much as 9 per cent, 7 per cent, 8.5 per cent, and 5 per cent, respectively, in a flat Mumbai market after being added to the list.