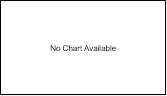 For the smart investor what really matters in emerging markets is not putting the money in – it's getting it out.
That's the real test, as investors in Bumi Plc have learnt to their cost. The shares plunged 32 per cent on Monday after the London-listed group, part-owned by financier Nat Rothschild and Indonesia's Bakrie family, launched an investigation into alleged financial irregularities at one of its Indonesian affiliates.
The FTSE 250 mining company said it would probe its initial valuation of parts of PT Bumi Resources, the heavily-indebted Jakarta-listed coal miner in which it owns a 29 per cent stake.
Bumi Plc said in a statement it had "become aware of allegations concerning, among other matters, potential financial and other irregularities in the company's Indonesian operations, especially in relation to PT Bumi Resources".
As Mark Wembridge and Ben Bland wrote for the FT, news of the probe at one of the Bakrie family's key companies will deal a further blow to the credibility of Aburizal Bakrie, the eldest of the Bakrie brothers, who is running for the presidency of Indonesia in 2014.
Shares in the family's other affiliated companies, including telecoms and property businesses, have already fallen this year because of concerns about high levels of debt and poor corporate governance.
Bumi Plc said:
An independent investigation has been commissioned to investigate the allegations on an urgent basis, and is to report to the Board. The Company also intends to contact relevant authorities in the UK and Indonesia, as appropriate, in respect of some of the allegations.

An area of focus of the investigation will be the development funds of PT Bumi Resources Tbk. The extensive development funds in PT Bumi Resources Tbk and the one development asset in PT Berau Coal Energy Tbk were marked down to zero in the accounts of Bumi plc as at 31 December 2011, except for one investment with a carrying value of $39 million in the consolidated financial statements.
As the FT said, in its full-year accounts to December 31, Bumi Plc took a writedown on the value of development assets at PT Berau from $75m to zero, and from $247m to zero in its own accounts. At least, shareholders had a fair idea of what was coming, given the acrimonious dispute between the Bakries and Rotschild. Bumi Plc shares lost 11 per cent on Thursday and 22 per cent of their value on Friday. After Monday's 32 per cent-drop, they are now down more than 90 per cent from their April 2011 peak of £14. Even the Rothschild imprimatur has not saved shareholders from disaster.
Of course, there are plenty of developed world companies that suffer the ignominy of a shareholder dispute and the embarrassment of having to launch an investigation. But it is still the case that levels of financial transparency in emerging markets tend to be lower than in developed markets. Let's see what Bumi Plc's investigation reveals.
Related reading:
FT investigation The dynasty that charmed the City, FT
Bumi Resources rolls over $248m investment, FT