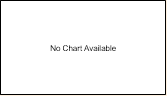 Pakistan's equity investors are eagerly awaiting news from the country's central bank when it reveals its policy on future interest rates on Friday.
On Thursday, the Karachi Stock Exchange's main index, the KSE-100, reached an all-time high of 15,815 points, comfortably overtaking the previous peak reached in April 2008. In part, the enthusiasm was driven by falling interest rates. But would further cuts finally get the economy moving?
The central bank has cut its policy rate by 1.5 percentage points since January, to 10.5 per cent. Yet the economy remains moribund.
Despite the solid performance of equities, there is an almost total absence of robust foreign investor interest in Pakistan. That stands in sharp contrast to the financial year ending in June 2008 – when Pakistan celebrated a combined inflow of $5.4b in receipts from foreign direct investment and portfolio investment and another $3bn from privatisation. That was a historical record for the country, battling Islamic militants across the region bordering Afghanistan.
But since 2008 – when there were successful sales of state owned companies including two prominent public sector banks and Pakistan's main telecom service provider – the privatization programme has been virtually on hold and both FDI and foreign portfolio investment have slowed.
Here are figures for combined FDI and foreign porfolio investment for the past four years:
Year ending June 2009, $2.64bn
Year ending June 2010, $2.08bn
Year ending June 2011, $1.97bn
Year ending June 2012, $650m
Meanwhile, a sobering message from an IMF official visiting Islamabad gave a powerful reminder of continuing risks to the economy. Jeffrey Franks, a senior IMF official visiting Islamabad for consultations, on Wednesday urged the government to back away from a controversial amnesty for tax evaders, expected to be offered soon.
Government officials told beyondbrics the amnesty would allow wealthy tax evaders to declare their wealth without revealing its source. Known in local parlance as a 'whitener' scheme, there could be no better way to legitimize illicit wealth.
While the plan may create a positive fillip in the short term, in the long term it is likely merely to reinforce the challenge of widespread tax evasion in Pakistan. Less than one per cent of the country's population pays any income tax. Celebrations among Karachi's equity investors notwithstanding, Pakistan's economy is hardly emerging from its troubles.
Related reading:
IMF urges Pakistan to rethink tax amnesty, FT
Indian group to open business in Pakistan, FT
G4S to withdraw from Pakistan, FT
Pakistan instability hits business, FT video