Politicians at last seem to be getting serious about the need to address the lamentable failings of vocational education in England – shortcomings that mean up to a third of young people today get little or no benefit from education after the age of 16. The government has started the ball rolling with some mostly sensible plans for reform, and now Ed Miliband has outlined how a Labour government would take things further forward. A lot of the detail has yet to be filled in, but the broad direction looks right.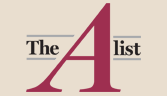 Our exclusive online section featuring agenda-setting commentary from leading contributors on global finance, economics and politics
Alison Wolf spelt out the challenges in her groundbreaking review of these issues last year. Vocational education in England has been micromanaged from the centre for decades, creating structures that are extraordinarily complex and opaque. Policy priorities are constantly shifting. Not nearly enough attention has been paid to raising standards in literacy and numeracy. There has been too much emphasis on quantity rather than quality – so, for instance, a major difference between English apprenticeships and those elsewhere in Europe is the small proportion that offer qualifications equivalent to A-levels, rather than lower-level GCSEs. The public accounts committee has also expressed concern about the way essentially short training programmes for existing workers are now being classified as apprenticeships.
And policy has failed to recognise fundamental shifts in the labour market, driven in part by changes in regulation and in employers' assumptions about the skills of school leavers. Even before the impact of the recession, far fewer jobs were becoming available for 16 to 17-year-olds than was the case only 20 years ago.
More
On this story
On this topic
The A-List
In response, the government has committed among other things to raise standards in English and maths for all young people up to the age of 19, to simplify the system radically and to remove incentives to place students on low-level rather than high-achieving courses.
For his part, Mr Miliband's most eye-catching idea is a new deal for businesses: they would get direct control of a sizeable chunk of public funds in return for driving up the volume of vocational training and quality apprenticeships. This has a number of attractions. It would distribute power away from the centre. It would increase engagement between business and further-education colleges, which is very patchy at present. It would encourage businesses to provide general as well as specific skills, and it would help drive out the brokerage and other middleman activities between the funders and the company that add to costs but not much to value in the present system.
It is not clear exactly how all this would work in practice. But the good news is that the proposals are not too prescriptive.
It would be up to business to decide whether the funding should be channelled through sector skills bodies, local groups of employers or a single company's supply chain such as Nissan in the north-east. It would also be for businesses to determine what powers they might need to deal with free-riders – rivals that do not provide training themselves but pinch people from companies that do. This flexibility makes sense, because the one thing that would kill this idea stone dead would be a detailed mandate from Whitehall setting out precisely who should do what to whom in this respect.
Mr Miliband's ideas for a technical baccalaureate are also well worth exploring. As proposed by Andrew Adonis in his stimulating new book on education, this would be for students over 16 who were not following the A-level route: it would include English and maths GCSE, a reputable qualification in an occupational area, and quality work experience. A higher level would be available for those who had already reached the basic GCSE level and were looking for further technical skills.
The writer is chancellor of the University of Warwick, a former director-general of the CBI and a previous FT editor