Now that the party conference season has drawn to a close, David Cameron must return to the real task of stimulating growth, all the more urgent given the worsening economic and fiscal outlook. One of the most immediate challenges he faces is how to unlock private investment in the power sector as nuclear and coal-fired plants age.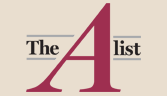 Our exclusive online section featuring agenda-setting commentary from leading contributors on global finance, economics and politics
Government-induced policy risk is the single biggest deterrent to investment, with profound consequences for growth, energy security, electricity prices and a low-carbon future. The energy bill, to be introduced in parliament soon, is an opportunity to give investors the clarity and incentives they need. This is how it should be used to set the direction of government policy.
First, it must adopt regulatory and planning structures that encourage investment in new capacity both from established and new sources of electricity – recognising the differences between technologies as regards scale, risk and the stage of development of low-carbon sources.
The bill must create efficient markets for capacity that promote entrepreneurship. As low-carbon technologies mature, the carbon price rises and competition grows, it will become more efficient to hold auctions within these markets of back-up capacity from renewable sources whose supply is intermittent.
More
On this story
On this topic
IN Opinion
The government must also increase its support for research into new technologies for generation and transmission, and should advocate the development of a European super-grid that allows more effective matching of supply and demand.
Suppliers are more likely to invest in low-carbon generation if they can rely on a strong and stable carbon price, underpinned by the floor mechanism, which the government last year said would take effect from April 2013. Such a price corrects a market failure.
The bill should also establish the framework to set up "contracts for difference", which have the potential to give investors confidence in long-term revenues and reduce the cost of upfront capital expenditure for new low-carbon projects. This also requires a single independent body as counterparty, operating with transparent rules and strong underpinning from the government.
Crucially, the government must make a more credible commitment to low-carbon electricity generation. The climate change act requires consecutive five-year carbon budgets, with a target of cutting greenhouse gas emissions by 80 per cent by 2050. However, the carbon budgets do not give the power sector enough guidance and nor does the current energy bill. It is all too easy to suggest that some other part of the economy can do the work, but the power sector holds the key to emissions reductions elsewhere, including in transport.
Moreover, while the government backed an independent committee's recommendation that the fourth carbon budget should halve UK emissions from 1990 levels by 2025, it introduced a review in 2014 that could weaken the target. High-carbon growth is not a credible strategy: it will eventually have such severe environmental consequences that growth and development could be disrupted and reversed, and other countries will exclude dirty goods.
Natural gas will have an important role to play but cannot achieve all the emissions reductions if unabated, so will need carbon capture and storage, or a strategy for exit, as the power sector is decarbonised.
The apparent splits in government and lack of consistency on these issues produces uncertainty for investors and drives up capital costs for low-carbon sources. To resolve this, the bill should include a clear decarbonisation target to signal the government's long-term intentions.
This could take the form of an "emissions intensity target" for the power sector of, say, 50g of carbon dioxide per kilowatt-hour by 2030, which could be consistent with the economywide carbon budgets. This makes more sense than a target for the amount of energy produced by renewables, as it relates directly to the task of decarbonisation.
This is a moment when the leadership of the prime minister and the cabinet is crucial to the UK's economic prospects. If they embed decarbonisation of the power sector in a sound framework for reform of the electricity market, they will attract efficient and responsible private investment that can drive growth for the next two decades.
The writer is a professor at the London School of Economics