Barack Obama might prefer to focus his energies on immigration, gun control and education. But it is the tax and spending wars that still paralyse Washington, and the US is on the verge of a dismal solution – the sequestration. Unless a new budget deal can be agreed within the next few days, almost all forms of so-called "discretionary" spending, departmental budgets that the US Congress sets each year, will be cut equally and indiscriminately – beginning next week.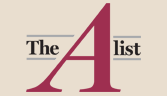 The A-List provides timely, insightful comment on the topics that matter, from globally renowned leaders, policymakers and commentators.
But cutting discretionary spending is like invading Iraq when the attack came from Afghanistan. Everyone knows that the federal spending problem involves the soaring cost of healthcare entitlements, which are not covered by the sequestration. The share of US gross domestic product consumed by Medicare alone is projected to rise from 3.7 per cent today to 6.7 per cent in 25 years. Meanwhile, discretionary spending is declining as a share of economic output, and it is already being subjected to a $1.1tn 10-year cut that was initiated in 2011.
The manner of the $1.2tn, nine-year sequestration, which also includes defence spending, is wrong-headed. Each area of the discretionary budget will be forced to share the cuts equally. How bad is this? Imagine a hospital deciding to cut every department by an equal amount. Oncology and cardiology would be reduced as much as cosmetic surgery. No medical institution would ever do this. Life-or-death areas would be cut last.
More
On this story
On this topic
The A-List
Under the sequestration, nearly every defence category would be cut by 9 per cent this year, regardless of their importance to US national security. The Federal Aviation Authority would temporarily lay off 10 per cent of its workforce daily, causing airport delays throughout the country. Likewise, the Center for Disease Control and the FBI. There would be no prioritisation.
That is why, when the legislation that established the sequestration was passed in 2011, its impact was seen as so blunt that no one would accept it. The idea was to force Congress into a more reasonable approach to deficit reduction. But Democrats and Republicans are still miles apart on finding a substitute.
The looming sequestration reflects the fact that a true solution to the present giant budget deficit and record levels of federal debt has not yet been found. Yes, beginning in mid-2011, two bitterly fought Congressional deals have legislated $3tn of deficit reduction over 10 years. However, it is only half of the amount recommended by Erskine Bowles and Alan Simpson, the widely respected bipartisan duo whose analyses frame the debate on the national debt.
Increasingly ugly triggers and deadlines have been legislated for to try to force a solution – culminating in this sequestration. But if the current course is so foolish, why can't the two sides find another? Because the Republicans want this $1.2tn of additional deficit reduction to come entirely from the spending side. No more tax increases, they say. In contrast, the Democrats demand that it come equally from new tax revenue and spending cuts.
Unblocking the impasse should follow three principles. First, further deficit reductions are necessary. Second, they must incorporate both reductions in entitlement spending, which is growing too quickly, and increases in tax revenue, which is growing too slowly. Third, they should be phased in to protect the still fragile economy.
These principles lead naturally to recommendations. First, immediately restructure the $85bn impact of the sequestration that would take effect this year. Convert it into $9bn in further annual cuts over the remainder of the sequestration. This would preserve the economic outlook for 2013 and the planned deficit reduction, give the Washington players more time to find a substitute approach, and keep up the pressure on them to do so.
The ultimate substitute should cut the deficit even further, incorporate both new revenue and reduced entitlement growth and leave discretionary spending where it is now. In terms of revenue, leaders on both sides have previously discussed reducing the value of tax deductions for high earners. Doing so would raise substantial revenue, promote tax fairness and avoid further increases in marginal tax rates. On the entitlement side, Mr Obama recently proposed $1tn in Medicare cuts, adjustments to cost of living indices, and other reductions. This is a sound approach.
The advent of this misguided sequestration is a low point for Washington, and that is really saying something. When all sides despise the path they are on, it is obviously time to change course. They will either see the light on their own, or the inevitable public outcry over this wanton sequestration will force them to see it.

The writer is founder and executive chairman of Evercore Partners and was US deputy treasury secretary in 1993-94