©PA
The news that Dave Hartnett, formerly the tax panjandrum of Her Majesty's Revenue & Customs, has been taken on as a consultant by Deloitte has provoked outrage to the left of him and outrage to the right.
Comparisons with the US and France have been drawn. In the former, the revolving door between the administration and lobbying and consulting firms has become especially controversial in recent months. Academic studies have shown a link between the access of ex-public servants to former colleagues and their remuneration, in what has become a multibillion-dollar industry. In the latter, we are reminded that a tight elite from a small number of universities runs the country, moving seamlessly between government, banks and industrial companies.
More
On this story
The A-List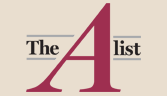 The A-List provides timely, insightful comment on the topics that matter, from globally renowned leaders, policy makers and commentators.
So are we becoming like the Americans or, even worse, imitating the French? We should be careful about these comparisons. As I plotted my escape from the Financial Services Authority in 2003, I compared notes with one of my French opposite numbers, who was leaving his office at about the same time. My intended job was in academia so no conflict of interest or purdah issues arose, but he asked what the position would be had I wished to go to the dark side and work for a bank I had regulated. I explained that a six-month cooling-off period was in force; thereafter there were no formal restrictions.
He was shocked by this laisser-faire approach. In France, he told me, someone in his position was barred from a paid job in a regulated company for at least two years. I was equally surprised. How did the regulators manage to recruit staff from the market with such tight restrictions in place? How could such a long restriction be justified? Apart from the merits of the case, how did he plan to live when he left office?
The first answer was that the regulators in Paris rarely recruit from the private sector so the problem hardly ever arises. Regulators are in effect civil servants, with a very high degree of job security. But he did not understand the second question at all. After some bilingual cross-purposes, I discovered the reason. He would of course continue to be paid as an inspecteur des finances while en réserve de la République (on the reserve list). Clearly, the meaning of stepping down was rather different by the Seine than in Canary Wharf. So the French system cannot be compared directly with ours. Mr Hartnett may receive his index-linked pension, but his pay cheques from HMRC have certainly stopped.
The US administration operates rather differently, too. There it is widely accepted that the senior ranks of most public bodies are populated by temporary appointees, many of them lawyers, paid a fraction of what they can earn in private practice. The executive chairman of the Securities and Exchange Commission earns about $165,000. The clear expectation is that these public jobs are just one stage in a career. It would be inconceivable to impose rigid restrictions on subsequent employment in the absence of a large salary quid for that quo.
Practice in the UK sits somewhere in the middle of the Atlantic, as ever. In its last full year before its dissolution in April, the salary of the FSA chief executive was about eight times as much as that of the SEC chairman, so the public office trade-off looks rather different here. We tend to pay public servants more than they do in the US, though that applies more to agencies than to the core of the civil service, where pay has been held down in the austerity drive. Mr Hartnett was earning about £165,000 at HMRC. There is less movement into and out of public service in mid-career than there is in Washington. In Paris, énarques – graduates of the Ecole Nationale d'Administration that trains the country's elite – may come and go as they please, but the upper echelons of public service do not readily take in the unwashed from humbler schools.
Do we have the balance right? When I served in our Paris embassy at the start of my career, I envied the French technocracy. Indeed, I resolved to try to imitate them. As a result, I have moved in and out of the public sector five times so far. Today I have one foot in each camp, and a third in a French university. But I note that few others have followed this eccentric path, which has played havoc with my pension provision. It is far more common for public servants to remain in harness until 60, then to find a portfolio of private-sector jobs to prolong their working lives.
While this procedure requires some delicacy and forbearance on all sides, I find it hard to see a better plan, and certainly not in Washington or Paris. The quality of US public administration suffers from a hair-shirt approach. It relies unhealthily on the speed with which the door can be made to revolve. In France, there is a stronger cadre of public servants – but, though we just about tolerate an Etonian lock on the upper reaches of the Tory party, I cannot see the French system taking root here. And my observation of the force-fed geese preparing for the ENA entry examination does not fill me with joy.
So we would do well not to excoriate Mr Hartnett. He is behaving as our system suggests he should. And the alternatives might just be worse.
The writer is a professor at Sciences Po in Paris and a former executive chairman of the FSA