©Reuters
Zimbabwe's election demonstrates a dangerous trend. If bullets do not fly and heads are not broken, many outsiders, notably neighbours, are happy to declare with relief that the poll appeared broadly free and fair.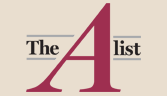 The A-List provides timely, insightful comment on the topics that matter, from globally renowned leaders, policymakers and commentators
The art of stealing elections "peacefully" before the international observers arrive is advancing. In Zimbabwe, rural election rolls in areas supporting President Robert Mugabe appear to have been inflated with the names of the dead and impossibly old. Opposition area lists seem to have contracted. Local poll watchers claim it could have cost the opposition 1m votes. Activists for parties other than Zanu-PF were harassed and intimidated.
The head of the African Union observer mission, former President Olusegun Obasanjo of Nigeria, has already blessed the conduct of the poll, despite Morgan Tsvangirai, the opposition candidate, denouncing it as a "huge farce". The Southern African Development Co-ordination Conference barely resisted Mr Mugabe's insistence on accelerating the electoral timetable and has also given an initial endorsement of the result. Disappointing though this is, it is important to understand why both organisations appear to respond to electoral larceny with kid gloves.
A debate has opened up in Africa that implicitly pits development, or stability, against democracy and human rights. Zimbabwe is one front in this argument; so was Kenya's contested election in March, and the questions that swirl around Ethiopia and Rwanda. The latter are both fast developing states where democratic practice runs a poor second.
African development is on a roll. Health and education indicators are improving at unprecedented rates; economic growth in many countries is faster than anywhere in the world; and foreign investment has at least until recently been flowing in at unprecedented levels. So why rock the boat? This stability argument, made by some of Africa's most thoughtful leaders such as the late Meles Zenawi, Ethiopia's former prime minister, has become an unspoken tenet of the continent's political establishment.
More
On this story
On this topic
The A-List
The justification is, in its way, an admirable one: poor citizens are finally enjoying a degree of emancipation from poverty. Even in Zimbabwe, growth has begun to reverse the shrinking of its economy that caused it to plunge from regional superstar to bottom of the league as Mr Mugabe sought to "indigenise" both its farming sector and the wider commercial economy.
However, this establishment is not having it all its own way. There is a vibrant emerging civil society – evident in the Zimbabwe and Kenyan elections, and indeed across the continent – which does not accept this button-down version of development. It has grown on the back of a middle class that is itself a result of the region's economic success. The western image of Zimbabwe is of cowed peasant farmers. In fact, Harare has its share of latte-sipping middle class consumers. They did not vote for Mr Mugabe. Nor, by the way, did many of those peasant farmers.
And that is where these two visions of Africa need to find an accommodation. Disciplined development and democracy are not mutually exclusive. South Africa, a stability-conscious neighbour, wants to stop the flow of illegal migrants from Zimbabwe. Other neighbours want the country to return to political stability and do well so that their own growth is not impeded.
But, on the other side of the argument, a new generation sees that the continuation in office of an 89-year-old leader, with his henchmen and failed policies, postpones development rather than underwriting it. For this group, there is no development without freedom.
Europe and the US still expect to be allowed a voice in this debate. They do not have much of one; after all these years, Mr Mugabe's best campaign lines were still about perfidious British interference. That does not, however, mean the world has to resign itself to a Zimbabwean status quo. A contested Mugabe victory may postpone change but it will not avert it. That new middle class, a feisty civil society and the disruptive power of markets and capital will ultimately prevail over the stability-at-all-costs mindset that appears to have allowed Mr Mugabe to steal yet another election.
The writer is a former UK minister for Africa and former head of the UN Development Programme, where he sought to negotiate a land reform settlement in Zimbabwe