A new study of adult skills across a range of advanced economies is a wake-up call for UK policy makers and business leaders. It highlights serious shortcomings in the provision of the most important workplace skills – literacy, numeracy, and the ability to use digital technology – and points to an all but inevitable decline in economic competitiveness unless the problems are fixed.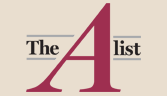 The A-List provides timely, insightful comment on the topics that matter, from globally renowned leaders, policy makers and commentators
The study, conducted by the OECD, covers adults in England and Northern Ireland, and finds their overall performance in literacy is roughly in line with the average of the 24 countries included. But relative performance is significantly worse when it comes to numeracy, which is seen as the best predictor of economic success. And the really shocking news is the poor showing of young people.
England/NI is one of the three highest performers in literacy when comparing 55 to 65 year olds, but in the bottom three when looking at 16-24 year olds. Proficiency tends to decline with age, given the impact of ageing and of training programmes that favour the young. Yet of all the countries on the list, only in England do adults in the oldest age group perform a little better than those in the youngest. This means that young adults are entering a much more demanding and competitive labour market no better prepared to cope than those who are retiring. And unless something changes, the overall stock of workplace skills seems bound to deteriorate as today's young adults grow older.
More
On this topic
The A-List
What is the explanation? The broad message is not so much that performance has slipped, but more that it has risen much faster in many other countries across successive generations. To take one example, South Korea trails the pack when comparing the skills of its oldest workers, but is second only to Japan among 16-24 year olds.
Several clues about what is going wrong emerge from the mass of data. Social background is important: there is a high correlation in England between economic deprivation and poor academic outcomes. This in turn contributes to a highly polarised labour market – with large numbers of jobs requiring only minimal skills.
Another important feature, highlighted in a different OECD report, is the shortage of vocational provision in England for young people after secondary level. The number of high quality apprenticeships has increased rapidly since 2009, which is good. But less than a 10th of the age cohort have the right kind of vocational training after school, compared with up to a third in other OECD countries. There is a growing demand in advanced economies for adults with postsecondary qualifications that involve something less academic than a bachelor's degree. For school leavers in England, however, the dominant postsecondary qualification remains a university degree – and the lack of provision at the vocational level helps to explain the skill shortages that are already evident.
The good news in this latest study is that countries do not have to live with the second rate. The Netherlands and Nordic countries, for example, provide a model of how to improve computer skills in the workforce across generations.
Business leaders and politicians in England and Northern Ireland have to get together to drive through the necessary changes. Businesses need to stop whingeing about school leavers and make a step change in their degree of integration with the education system, helping to shape relevant teaching and providing much more workplace experience.
Politicians need to develop a bipartisan approach to skills training, rather than upending the system every time power changes hands. Those most at risk of falling behind in skills proficiency should be identified and supported from an early age; qualifications should be less complex and more consistent.
David Cameron likes to talk about the UK's position in the "global race" for economic competitiveness. But England's share of the global talent pool is shrinking fast. Unless these challenges are urgently addressed, the prime minister might as well save his breath.
The writer is chancellor of the University of Warwick, a former head of the Confederation of British Industry and previous editor of the Financial Times