©J McHugh
To judge by recent newspaper headlines, something is going wrong with the British version of capitalism. There are two related items on the charge sheet. One is that companies are exploiting their customers in order to maximise short-term profits. The other is that this preoccupation with financial performance is holding back needed investment and helping to turn Britain into a low-skill, low-wage economy.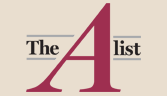 The A-List provides timely, insightful comment on the topics that matter, from globally renowned leaders, policy makers and commentators
Consider the evidence. This week, first the Archbishop of Canterbury and then a former Conservative prime minister accused the energy companies of profiteering by pushing up prices at an unjustified pace. Making the case for a one-off windfall tax on the sector, Sir John Major said that "governments should exist to protect people, not institutions".
This week also brought the go-ahead for a new nuclear power plant in Somerset, bringing massive investment into the southwest of England. Good news. But two things were noticeable about the announcement. No British investor had been willing to put up the long-term capital required for such a project; it would not be going ahead without French and Chinese money. And the UK had little to offer in the way of advanced nuclear technology.
More
On this story
On this topic
The A-List
The suggestion was that the country that had opened the world's first full-scale nuclear power plant – at Calder Hall, Cumberland, in 1956 – might find it difficult to get much beyond "muck-shifting" on this new project.
And it is not just nuclear power plants that are failing to attract British investment. This month the Office for Budget Responsibility reported that the main reason its forecasts for the economy had been much too optimistic was the disappointing pace of business spending in recent years. Back in 2010, the OBR expected business investment would have returned to its pre-crisis level by this summer, implying a rise of 34 per cent. Instead, it has dropped by a 10th.
Hence the rather bizarre headline in the Financial Times this week: "Danny Alexander urges business to invest its £500bn cash pile". The Treasury chief secretary appeared frustrated by the way companies have been continuing to build up cash balances and run down investment, despite the growing evidence of economic recovery.
Even before the financial crash in 2008, business spending on investment was at its lowest level relative to the UK economy for 40 years, and Britain had a lower capital stock per worker than other similar economies. Now the picture looks worse.
One possible explanation for the way employment has held up so well in the recession is that companies have been substituting labour for capital: it is less risky to meet demand by taking on new people than it is to build new capacity. The consequence has been a spectacular fall in productivity. The OBR estimates that output per worker in the second quarter of this year was about £51,000 rather than the £60,000 that would have been consistent with pre-crisis expectations.
This in turn has fed through into wages, which after allowing for inflation have been exceptionally weak. The UK already had a relatively high proportion of low-paid workers compared with other rich countries. Now it seems that securing a job is no longer an assured way out of poverty. In its first state of the nation report last week, the Social Mobility and Child Poverty Commission reported that two-thirds of poor children in the UK now live in working households.
As for skills, a report from the OECD this month showed that, whereas older workers in England and Northern Ireland were among the most proficient in rich countries when it came to qualities such as literacy, younger cohorts ranked close to the bottom of the league table. The conclusion was that unless something changed, the overall stock of workplace skills seemed bound to deteriorate as today's young adults grew older.
So what is going on here? Part of the explanation is cyclical. There have been lots of reasons for companies to hold back from investment in recent years: uncertainties about the outlook for demand, the fragility of the banking system and weak profitability.
At the same time, sharp falls in real incomes have made families especially vulnerable to price increases from which there is little or no room to escape, as with food and fuel bills. Many families are very hard up: a study reported by the Bank of England showed that almost a fifth of mortgage-type loans went to households with less than £200 of income remaining each month after housing costs and essential expenditure. For many of these people, a further sharp increase in fuel bills must be a nightmare.
Economic recovery will eventually bring higher wages and ease these pressures. But there is more to the problem than this, and it will not be fixed simply by a return to growth. There is a sense – particularly evident in the financial services sector – that some companies lost their sense of business purpose in the decades leading up to the crash. In his review of Barclays' business practices, Sir Anthony Salz wrote that "the overriding purpose of Barclays in the lead-up to the crisis was expressed in terms of increases in revenues and profits", and that the culture that emerged was one favouring transactions over relationships and the short term over sustainability. It was also one that depersonalised links with customers and society more broadly.
This approach was not confined to Barclays or to the banks, and it helps to explain the low esteem in which business is now held by the public. Several business leaders have recognised the problem, and are trying to do something about it. The most visible is Paul Polman, chief executive of Unilever, who believes that business needs to be reconnected to a sense of purpose beyond making money and getting bigger. Others are beginning to talk the same language.
But the clock is ticking, and a long general election campaign is getting under way. The message of the past few weeks is that, if business leaders do not get a grip, the politicians will attempt to do the job for them.
The writer, a former FT editor, is setting up a standards board for the banking sector