©Corbis
All over Europe, government officials are doing their best interpretation of Captain Renault in the movie Casablanca, who declared himself "Shocked – shocked!" when he learnt there was gambling going on. Rather than gambling, though, European leaders are expressing shock over the revelation that nations – even allies – spy on each other.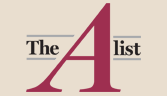 The A-List provides timely, insightful comment on the topics that matter, from globally renowned leaders, policy makers and commentators
Part of the surprise may arise from the fact that allegations of American tapping of senior officials' mobile phones have come at the same time – and apparently from the same source – as earlier revelations of widespread data gathering and surveillance by the National Security Agency as part of US counter-terrorism efforts. Presumably, listening to the conversations of allied leaders does not have any counter-terrorism value.
At the same time, there are legitimate questions to be asked about the effect on privacy of US intelligence agencies gathering extensive data on communications in foreign countries. While Americans enjoy legal and constitutional protections against the invasion of their privacy, others – even those allied and friendly to the US – do not.
But the two issues should not be confused. Governments routinely gather information about the activities and thinking of other governments – yes, even of friendly or allied ones. It is the job of diplomats to help their capitals at home understand what is happening, and why, in the countries in which they are serving. Military attachés posted in foreign countries have the task of finding out what is happening with the armed forces and their equipment. And intelligence officers posted abroad gather intelligence in and on their host countries.
More
On this story
On this topic
The A-List
Of course, diplomats, attachés and spies also co-operate with their counterparts in allied countries on many issues. In the case of intelligence officers, this includes sharing information about terrorist threats and other dangers – including information that may have been acquired through activities in the host country.
Much of their time is also spent finding out what is happening in the countries to which they are assigned: what senior officials are thinking on critical issues of the day; what pressures exist within their societies that might affect policy on these issues; and, yes, what stance they may take in negotiations involving both countries.
As the US Ambassador to Nato for the past four years, I spent a good deal of time talking and listening to my colleagues trying to figure out the positions of, and divisions within, allied nations on many critical issues, from future troop commitments to Afghanistan to whether our allies favoured a military operation in Libya. In classified communications to Washington, we reported on what we learnt so the US could formulate policies that advanced our interests and had a good chance of being supported by the alliance as a whole. And I was not the only one to do this. Every ambassador and diplomat is in the information-gathering business.
None of this should be surprising to European leaders. The only question is whether spying, through whatever means available, should be part of this information-gathering activity. And, if so, whether this should include spying at the highest levels of government.
Without in any way suggesting that spying has taken place among our allies, or is now doing so, should anyone be truly surprised if it did? After all, Webster's dictionary defines a spy as someone "who tries secretly to get information about a country". And, as US President Barack Obama said when the first allegations emerged: "I guarantee you that in European capitals there are people who are interested in, if not what I had for breakfast, at least what my talking points might be should I end up meeting with their leaders."
So the question is not whether governments should or do collect information on each other; they do and they should. And they do and should gather it from countries that are friendly, as well as from countries that are not. The question is whether tapping the phones of leaders is the most effective means to that end – and whether the cost of public revelation is worth the benefit of acquiring this information. Given the public furore of recent days, there is good reason to doubt the benefits would be worth the costs.
More generally, one would hope and expect that such a cost-benefit analysis is always made before deciding to engage in such secret information gathering. Clearly whether and when to do so is a political judgment, one that should not and cannot be left to intelligence officers and agencies. It is therefore incumbent on our political leaders to establish that processes are in place to ensure it is always they who make that judgment before any such activity is authorised.
The fact that we can do certain things does not mean that we always should.
The writer, president of the Chicago Council on Global Affairs, served as US ambassador to Nato, 2009-13
——————————————-
Letters in response to this article:
Spying on an ally is reprehensible / From Mr Howard Norman
I'm embarrassed by NSA scandal / From Dr Michael Pravica